Industrial MS Channel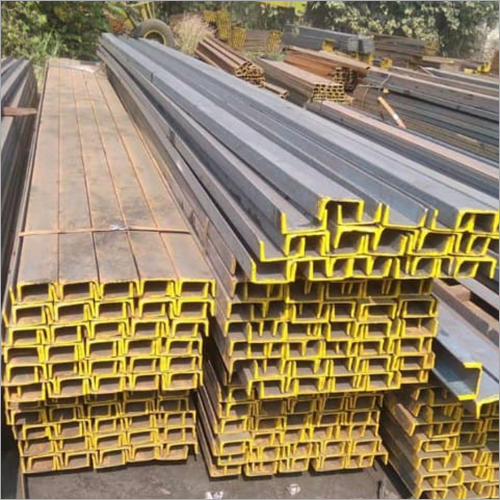 Industrial MS Channel
Price And Quantity
Product Specifications
Product Description
The Keshav Engineering Company has marked a distinct position in the market by manufacturing and supplying an assorted range of the Industrial MS Channel in Pune, Maharashtra, India. It is extensively used in many engineering industries and demanded for the manufacturing of generators frames, conveyors, mechanized parking system, agricultural equipment, factory sheds, etc. You can avail the offer of the MS Channel in different specification and at nominal prices.
FAQs of Industrial MS Channel:
Q1: What is a MS Channel?
A1: A MS Channel, or Gentle Steel Channel, is a C-molded steel bar with an upward back and flat ribs. It is usually utilized in development and different industrial applications for underlying scaffolding, outlining, and as parts in hardware and gear.
Q2: What are the upsides of utilizing MS Channels in industrial applications?
A2: The benefits of utilizing MS Channels incorporate their high strength, adaptability, simplicity of manufacture, cost-adequacy, and reasonableness for load-bearing applications. They are utilized in an extensive variety of underlying and designing undertakings.
Q3: What are the normal sizes and aspects of MS Channels accessible on the lookout?
A3: MS Channels come in different sizes, with normal aspects going from 75mm x 40mm to 400mm x 100mm or more. The thickness of the channel's ribs and web can shift to suit various applications.
Q4: How are MS Channels made?
A4: MS Channels are normally fabricated by hot rolling or cold moving gentle steel sheets or loops into the C-formed profile. The decision among hot and cold rolling relies upon the necessary properties of the channel.
Q5: In which businesses are MS Channels generally utilized?
A5: MS Channels are ordinarily utilized in development, producing, foundation improvement, and general designing enterprises. They are fundamental for building casings, propping, and underlying scaffolding in different applications.
Q6: Can MS Channels be utilized for outside applications?
A6: Indeed, MS Channels can be utilized outside. Be that as it may, as other gentle steel parts, they might be helpless to erosion when presented to dampness and unforgiving ecological circumstances. Legitimate covering or painting can assist with shielding them from consumption in outside conditions.
Q7: Can MS Channels be modified for explicit tasks?
A7: Indeed, MS Channels can be modified in terms of size, thickness, and surface completion to meet the particular prerequisites of various tasks. Custom cutting, boring, and welding are normal practices for creation.