Industrial MS Plate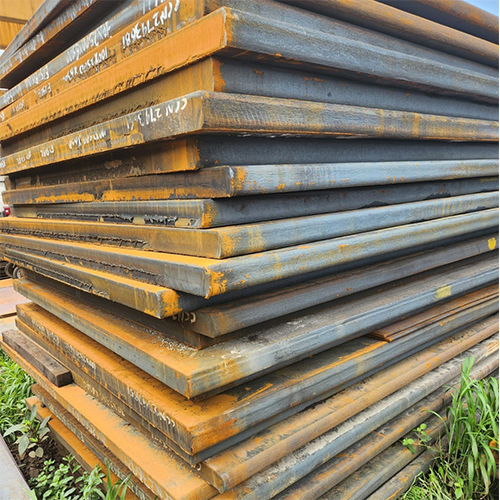 Industrial MS Plate
Price And Quantity
Product Specifications
Product Description
Our firm holds enormous knowledge and experience and deeply involved in manufacturing and supplying a huge collection of the Industrial MS Plate. It is ideally used for various construction projects, manufacturing, fabrications, shipbuilding industry and other purposes. We are offering the superior quality range of the Industrial MS Plate in different sizes and thickness at pocket-friendly rates.
FAQs of Industrial MS Plate:
Q1: What is a MS Plate?
A1: A MS Plate, short for Gentle Steel Plate, is a level sheet or plate made of gentle steel. It is a flexible material utilized in different industrial applications, including development, assembling, and manufacture.
Q2: What are the upsides of utilizing MS Plates in industrial applications?
A2: The upsides of utilizing MS Plates incorporate their solidness, high rigidity, simplicity of creation, weldability, cost-viability, and reasonableness for many applications, from underlying scaffolding to hardware parts.
Q3: What are the regular sizes and thicknesses of MS Plates accessible on the lookout?
A3: MS Plates come in different sizes and thicknesses, going from slim sheets under 1 mm thick to weighty plates that can be a few inches thick. Normal sizes incorporate 4ft x 8ft, 5ft x 10ft, and that's only the tip of the iceberg.
Q4: How are MS Plates fabricated?
A4: MS Plates are commonly made through a cycle that includes rolling or cutting gentle steel sections or sheets to the ideal thickness. These sheets are then handled further, including heat treatment if important, to accomplish the ideal properties.
Q5: In which businesses are MS Plates generally utilized?
A5: MS Plates track down applications in many enterprises, including development, shipbuilding, auto, aviation, assembling, and general designing because of their solidarity and adaptability.
Q6: Can MS Plates be utilized for outside applications?
A6: Indeed, MS Plates can be utilized outside. Notwithstanding, they might be powerless to erosion after some time when presented to dampness and unforgiving natural circumstances. Legitimate covering or painting can assist with safeguarding them from consumption.
Q7: Are MS Plates appropriate for underlying purposes?
A7: Indeed, MS Plates are regularly utilized in underlying applications, like structure edges, spans, and other burden bearing designs, because of their high strength and dependability.
Q8: How would I cut and shape MS Plates for my particular undertaking?
A8: MS Plates can be cut and molded utilizing different apparatuses and strategies, including plasma cutting, laser cutting, shearing, and machining. The decision of strategy relies upon the thickness and accuracy prerequisites of your venture.
Q9: What are the various grades of MS Plates, and how would I pick the right one for my application?
A9: MS Plates come in different grades, with various properties and qualities. The decision of grade relies upon your particular application and the expected mechanical properties. Talk with a materials master or designer to choose the fitting grade.
Q10: How might I forestall or lessen consumption on MS Plates?
A10: To forestall or lessen erosion on MS Plates, you can apply defensive coatings like paint, stirring, or rust inhibitors. Standard assessment and support are additionally vital to expeditiously recognize and address any indications of erosion.