Industrial Steel I Beam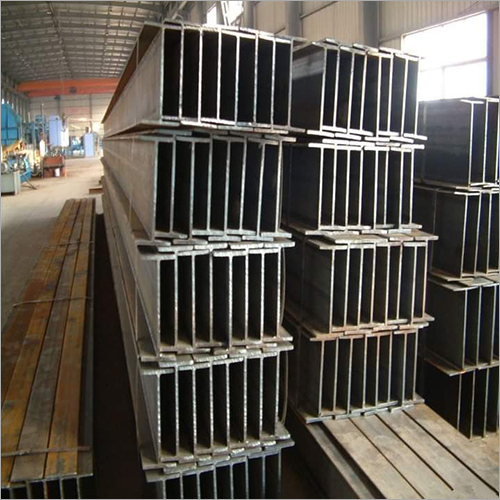 Industrial Steel I Beam
Price And Quantity
Product Specifications
Product Description
Under the directions of our team of highly experienced professionals, the Keshav Engineering Company is manufacturing and supplying an assorted range of the Industrial Steel I Beam in Pune, Maharashtra, India. It helps to support the structure and reduce the vibration of the floor. The offered range of the Industrial Steel I Beam is extensively used in the construction of large structures like large buildings, warehouses, etc. Steel I-beams are frequently finished with protective coatings to forestall corrosion. Normal finishes include painting, galvanizing, and the application of epoxy coatings.
FAQs of Industrial Steel I Beam:
Q: What is an I-beam?
A: An I-beam, otherwise called a H-beam (for its cross-sectional shape resembling the letter "I" or "H"), is a sort of steel beam utilized in construction and engineering to provide backing and stability for structures. It is characterized by its distinctive shape, with a vertical "web" and horizontal "spines."
Q:

What are the primary purposes of I-beams?

A: I-beams are widely utilized in construction for underlying scaffolding, like in the framing of buildings, bridges, and other infrastructure projects. They are additionally utilized in the construction of enormous machinery and vehicles.



Q:

What are the benefits of using steel I-beams?

A: Steel I-beams offer a few benefits, including high strength, durability, and resistance to bending and twisting. They are likewise readily available and can be made to precise specifications, making them suitable for a wide scope of applications.



Q:

How are I-beams sized and classified?

A: I-beams are classified by their dimensions, including the height of the web, the width of the spines, and the thickness of the web and ribs. Normal sizing guidelines include the American Institute of Steel Construction (AISC) and European IPE principles. The size and classification of an I-beam are typically signified by a code, for example, W8x18 or IPE 200.



Q:

What variables ought to be considered while selecting an I-beam size for a venture?

A: While selecting an I-beam size, variables to consider include the heap bearing requirements, range length, and the design code or norms applicable to the task. Engineers and architects frequently perform primary analysis to determine the appropriate size and kind of I-beam required.



Q:

How are I-beams installed?

A: I-beams are typically installed by skilled construction laborers using cranes or other lifting equipment. They are safely darted or welded into place as a feature of the primary system of a building or other design.



Q:

Could I-beams be customized or sliced to specific lengths?

A: Indeed, I-beams can be customized and sliced to specific lengths to fit the requirements of an undertaking. This should be possible during the manufacturing system or on location using specialized cutting equipment.



Q:
What are the alternatives to steel I-beams?
A: Alternatives to steel I-beams include different kinds of underlying beams produced using materials like wood, reinforced cement, and composite materials. The choice of material relies upon the specific necessities and requirements of the undertaking.
Q:

What is the expense of steel I-beams?

A: The expense of steel I-beams varies depending on variables like size, quality, and economic situations. Prices can vacillate over the long haul, so it's advisable to obtain statements from suppliers for specific undertakings.