MS TMT Bar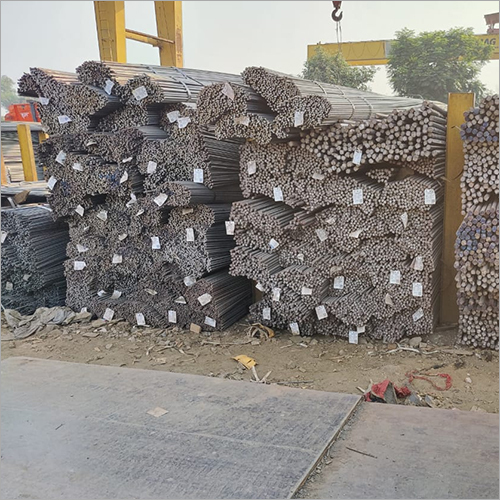 MS TMT Bar
Price And Quantity
Product Specifications
Industrial

Different Sizes Available
Product Description
With the hard work of our well-experienced professionals, the Keshav Engineering Company has carved a niche in the industry by manufacturing and supplying a qualitative range of the MS TMT Bar in Pune, Maharashtra, India. It is widely used in general applications such as high-rise buildings, industrial structures, bridges, flyovers, thermal, etc. You can avail the offer of the superior quality range of the MS TMT Bar in different specification and at pocket-friendly rates.
FAQs of MS TMT Bar:
Q1: What are MS TMT Bars?
A1: MS TMT Bars are a kind of steel support bar that goes through a specific thermo-mechanical treatment process. They are basically utilized in the development business to support substantial designs like structures, scaffolds, and streets.
Q2: What is the motivation behind TMT treatment in MS TMT Bars?
A2: Thermo-mechanical treatment includes warming the steel bars to a high temperature and afterward quickly cooling them to work on their mechanical properties. TMT Bars have upgraded strength, pliability, and erosion obstruction contrasted with ordinary gentle steel bars.
Q3: What are the benefits of involving MS TMT Bars in development?
A3: The benefits of utilizing MS TMT Bars incorporate their high elasticity, further developed bendability, weldability, erosion obstruction, and diminished chance of breaking in substantial designs. They improve the underlying uprightness and solidness of structures.
Q4: What are the normal grades and sizes of MS TMT Bars accessible?
A4: MS TMT Bars are accessible in different grades, like Fe415, Fe500, and Fe550, demonstrating their yield strength in megapascals (MPa). Normal sizes range from 8mm to 40mm in breadth, with various lengths to suit development needs.
Q5: How are MS TMT Bars produced?
A5: MS TMT Bars are produced by first hot-moving gentle steel billets into wanted shapes. The TMT treatment process includes warming the bars to high temperatures, extinguishing them, and afterward exposing them to controlled cooling. This cycle upgrades their mechanical properties.
Q6: How would I pick the right level of MS TMT Bars for my development project?
A6: The decision of MS TMT Bar grade relies upon the particular primary prerequisites of your task. Talk with a primary specialist or modeler to decide the proper grade in light of elements like structure configuration, load-bearing limit, and nearby construction regulations.
Q7: Might MS TMT Bars at any point be utilized for both private and business development?
A7: Indeed, MS TMT Bars are appropriate for both private and business development projects. They are generally utilized in a great many structure types because of their solidarity and strength.
Q8: Are there any rules for putting away and taking care of MS TMT Bars on building locales?
A8: Indeed, MS TMT Bars ought to be put away in a dry and very much ventilated region to forestall rust. They ought to be stacked over the ground on wooden backings and covered with canvas or plastic sheets to shield them from dampness and tainting.